Insight #5: Koinly ist einer von vielen Anbietern von Steuerreports für Krypto-Assets. Der bekannteste Anbieter in Österreich ist Blockpit. Neben Koinly und Blockpit gibt es noch viele weitere Anbieter.

Für Krypto-Trader macht es Koinly besonders leicht: Damit der Steuerreport für die jeweilige Jurisdiktion besonders gut passt, besteht die Möglichkeit den Steuerreport in den Grundeinstellungen anzupassen.
Wie sollen die Grundeinstellungen für Steuerpflichtige in Österreich eingestellt werden?
Es gibt sechs Grundeinstellungen, die so konfiguriert werden sollten, dass der Steuerreport für eine österreichische Steuererklärung herangezogen werden kann:
Realize gains on crypto-crypto trades? ➔ aktivieren
Realize gains on liquidity transactions? ➔ aktivieren
Treat airdrops and forks as income? ➔ deaktivieren
Treat futures gains as capital gains? ➔ aktivieren
Treat transfer fees as disposals? ➔ aktivieren
Wallet based cost-tracking? ➔ aktivieren (Achtung: nur wenn alle Wallets mit Koinly verwaltet werden)
| Wollen Sie mehr zu dem Thema erfahren? Lesen Sie unsere regelmäßigen Beiträge auf Insights oder kontaktieren Sie uns direkt. Unser Dienstleistungsportfolio finden Sie auf www.validvent.com.
Unsere Kanäle: Facebook – Instagram – LinkedIn – Twitter
Quellen:
Koinly Help Center: https://help.koinly.io/en/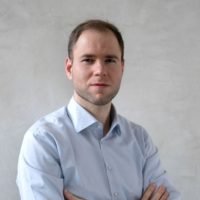 Mag. Georg Brameshuber ist Teaching and Research Assistant am Institut für Finanzrecht der Universität Wien. Als Jurist und zertifizierter Steuerberater besitzt er umfassende Kenntnisse über die rechtlichen Rahmenbedingungen der Kryptoökonomie.