Owen Mahoney, CEO & Präsident von Nexon, anlässlich des Ankaufs von Bitcoin im Gegenwert von USD 100 Millionen: "Our purchase of bitcoin reflects a disciplined strategy for protecting shareholder value and for maintaining the purchasing power of our cash assets. "In the current economic environment, we believe bitcoin offers long-term stability and liquidity while maintaining the value of our cash for future investments."
Damit ist Nexon, neben MogoMoney, einem kanadischen Unternehmen an der TSX und NASDAQ, und SynBiotic SE, eine börsennotierte Investment Plattform, das dritte Unternehmen, das umfangreich in Bitcoin investiert hat. Alle drei Unternehmen haben gemeinsam, dass sie viele Barmittel für Investitionen halten.
Wollen Sie mehr zu dem Thema erfahren? Lesen Sie unsere regelmäßigen Beiträge auf Insights oder kontaktieren Sie uns direkt. Unser Dienstleistungsportfolio finden Sie auf www.validvent.com.
Unsere Kanäle: Facebook – Instagram – LinkedIn – Twitter
Siehe: Christoph Bergmann @BTC_de_Blog
Nexon Corporate PR https://pdf.irpocket.com/C3659/bxTh/SDDC/wbxu.pdf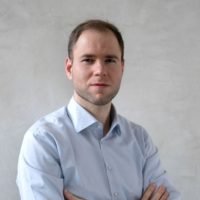 Mag. Georg Brameshuber ist Teaching and Research Assistant am Institut für Finanzrecht der Universität Wien. Als Jurist und zertifizierter Steuerberater besitzt er umfassende Kenntnisse über die rechtlichen Rahmenbedingungen der Kryptoökonomie.